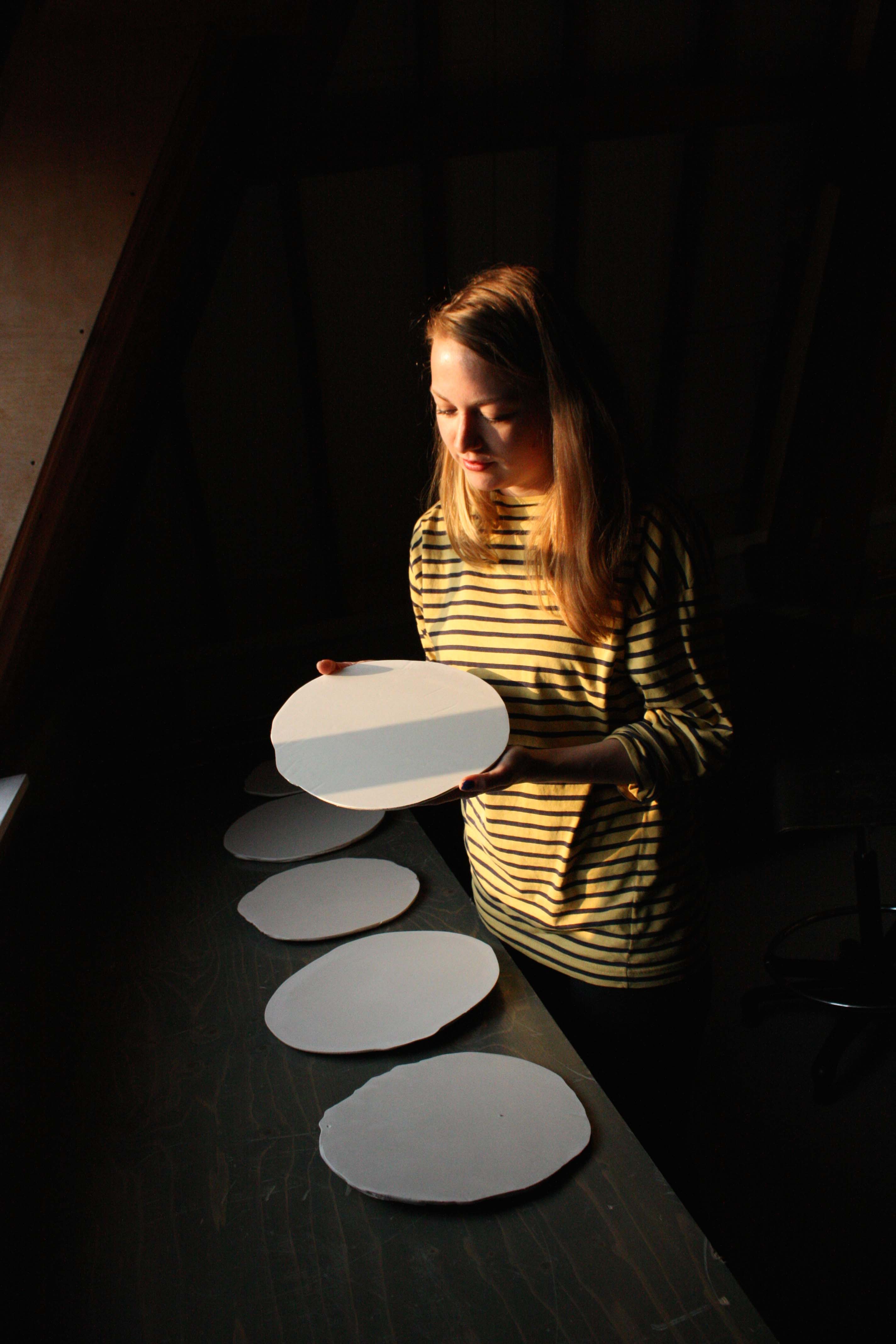 "I find my inspiration from everyday life. As a designer, I am conceptually driven to create functional objects which arrive from an intuitive design process. My work playfully explores the line between the objects and its function. The simplicity of the work derives from an elemental range of materials: porcelain, wood and stones. Through research and intuition I transform these materials into an artistic and poetic yet functional design."
Studio//Elise Zoetmulder (1988) grew up in Delft. After graduating from the Willem de Kooning academy in Rotterdam she started working as a freelance designer and concept developer. In 2014 she moved to Manchester for her Masters: Design Lab at the Manchester Metropolitan University. Now back in the Netherlands she works on a range of projects. Next to the furniture she develops with her brand Siebring & Zoetmulder she works on interior design projects in collaboration with her brother Anton Zoetmulder at Jeanne Dekkers Architectuur. Next to that she is still developing her intuitive design methods researched during her Masters, which she applies in more conceptual designs were she works with porcelain, found shards and stones.
Want to know what I can do for you? I am a experienced concept devolper and creative researcher, these skills I apply in collaborations in designing interiors and products.
Studio Elise Zoetmulder
T   (NL)  +31(0)63041 6294
L    Linkedin